UX/UI Design

Development

In-store Collateral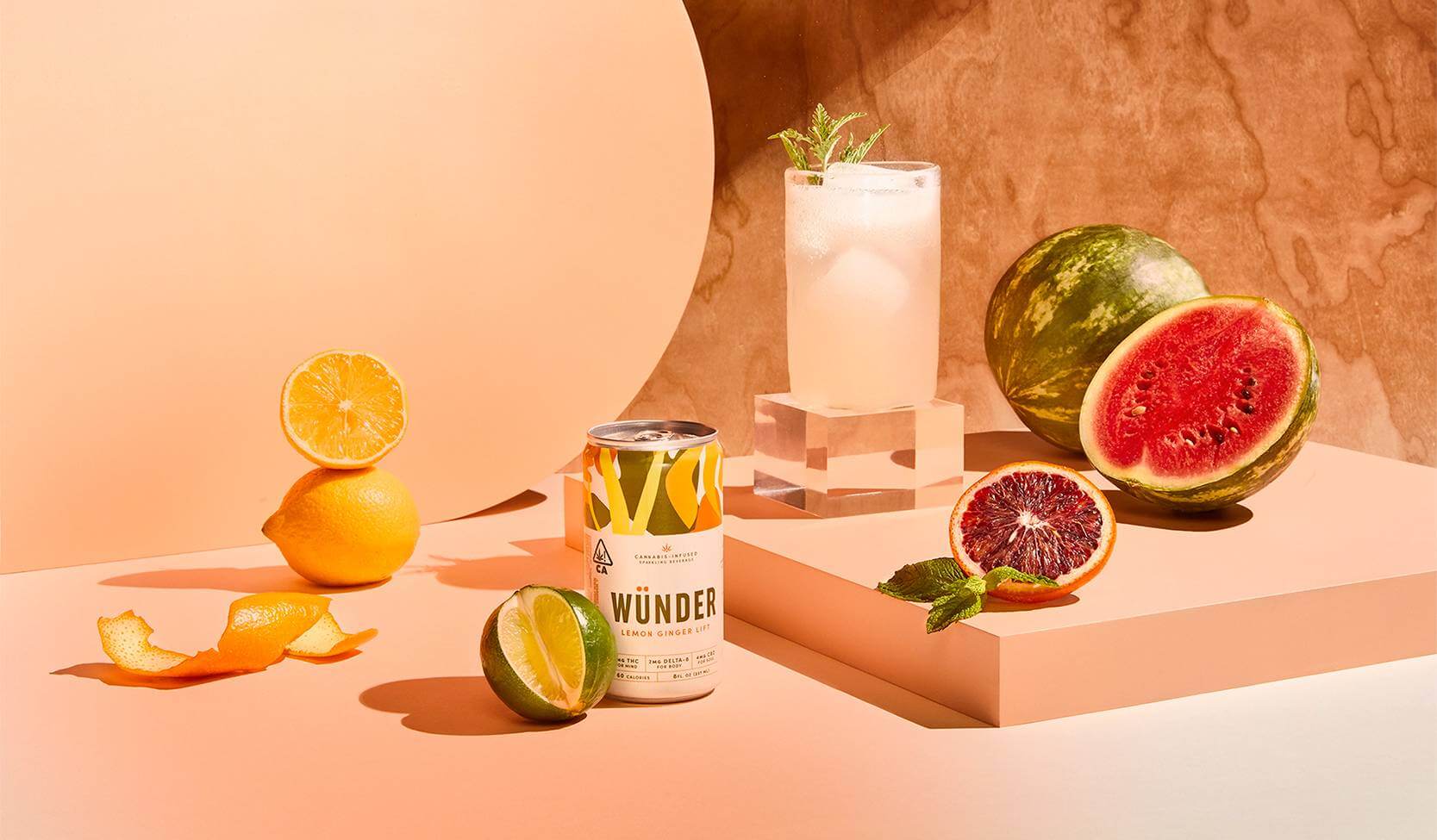 A better digital experience for a better, breezier cannabis-infused beverage.
Looking to solidify themselves as a leader in the fast-growing sector of cannabis beverages, WUNDER needed a digital experience that better reflected the brand, educated customers on their beverages, and drove purchases through multiple channels. We redesigned their brand site with a strategic emphasis on making it easy for consumers to take it easy with WUNDER. 
Due to interstate and shipping restrictions, cannabis brands are unable to adopt and capitalize on traditional e-commerce practices. 
Thus brands are typically forced to rely on third-party retailers with competitive marketplaces and little incentive for loyalty to generate their revenue.
Through a third-party integration with delivery provider, Grassdoor, and proven e-commerce conversation strategies, our team assisted WUNDER in establishing their D2C channel.
While customers who preferred a retail interaction could still easily find their nearest dispensary.
Customers are now able to conveniently order WUNDER directly to their door for same day delivery.  
And with their D2C platform, WUNDER is able to better communicate and connect with their consumers through the use of promotions and specials.
User Experience & User Interface Design
We captured and expanded on the essence of WUNDER while making it fun, easy, and enjoyable for customers to shop (and order) their beverages for a better buzz.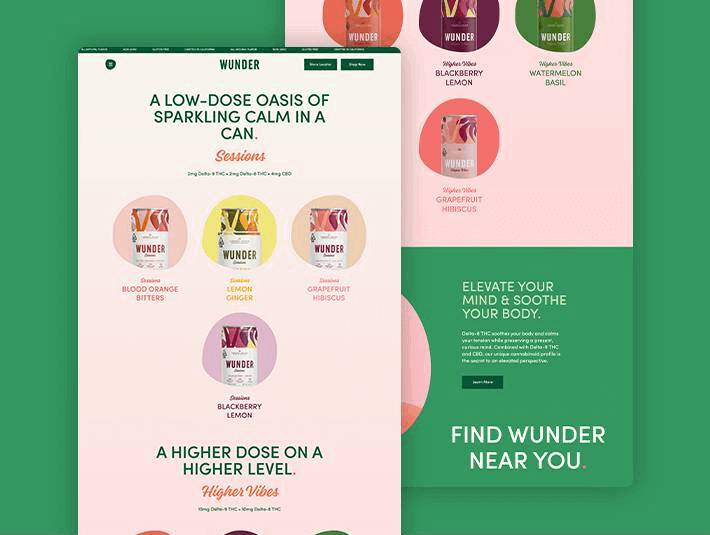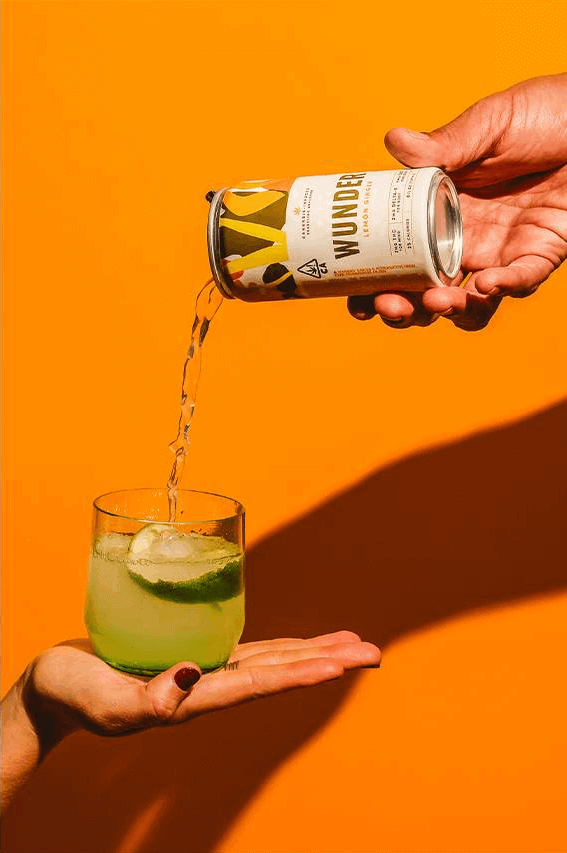 Whether on the go or on the couch, we ensured it was a fast and seamless experience for customers to order WUNDER for delivery to their door or pick up at the nearest participating dispensary.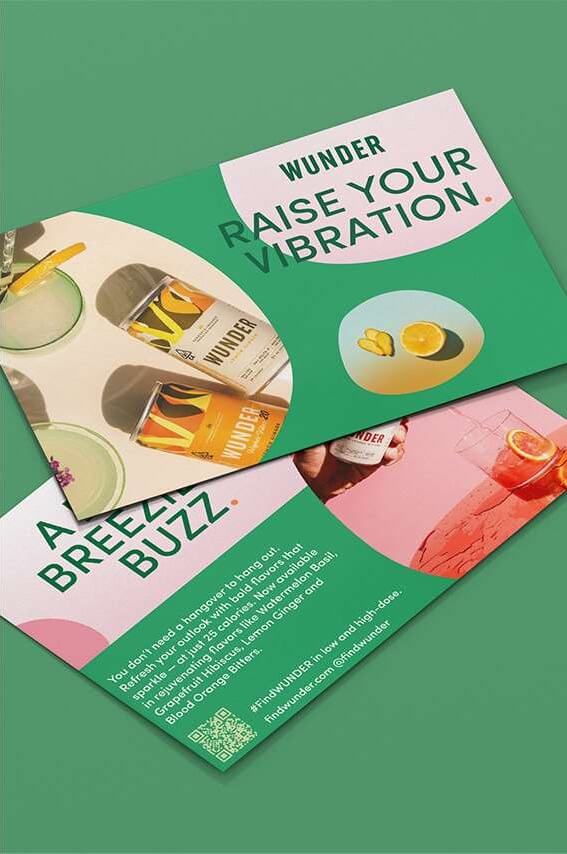 In-store Collateral
To better support their retail partners and upcoming events, a comprehensive kit of collateral was designed that educated consumers, enticed new customers and emulated the website's exciting aesthetics.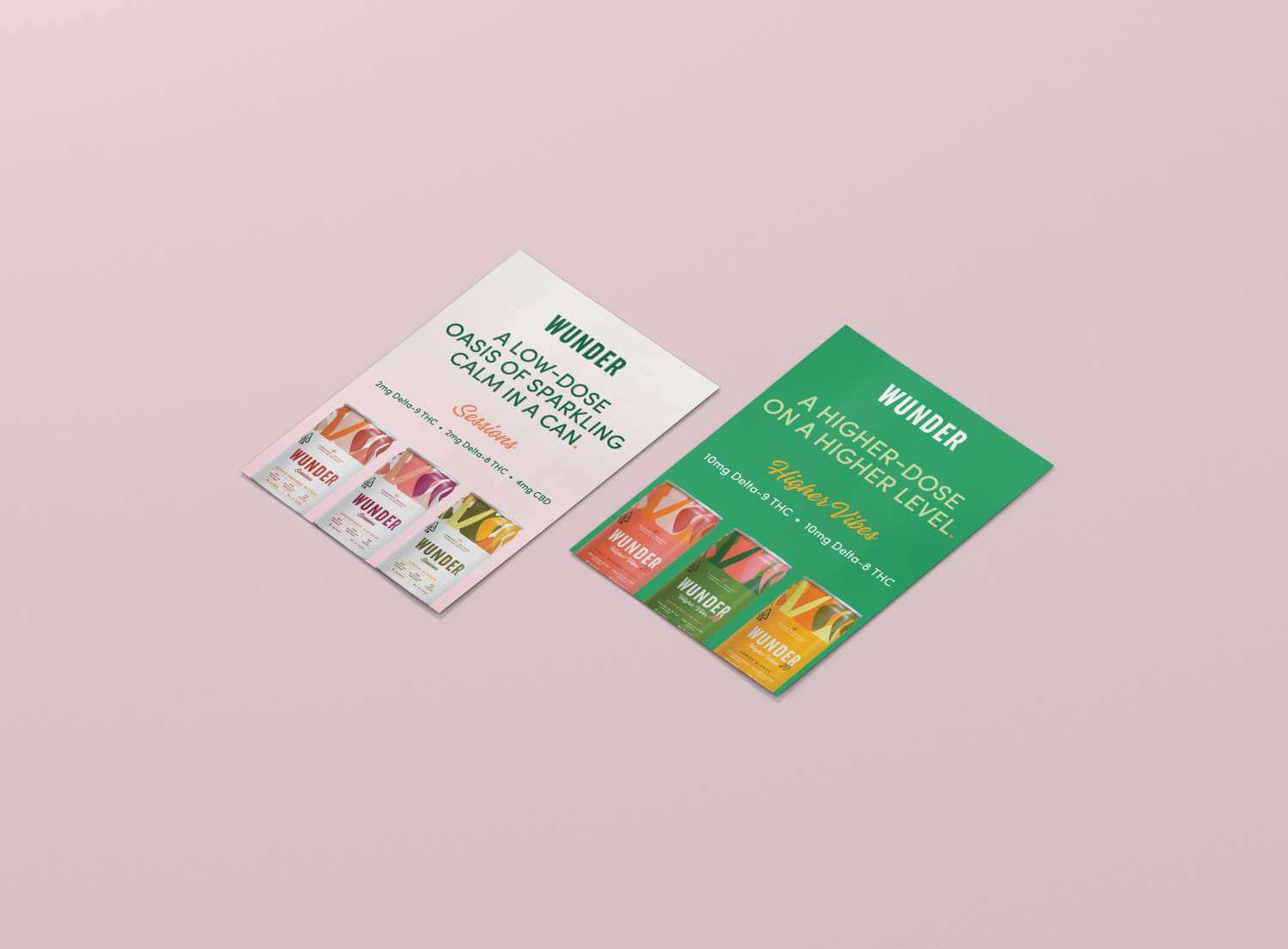 But wait, there's more! See our other projects.
Enjoy the wellness, mindfulness, and fun that cannabis can bring to life.
VIEW project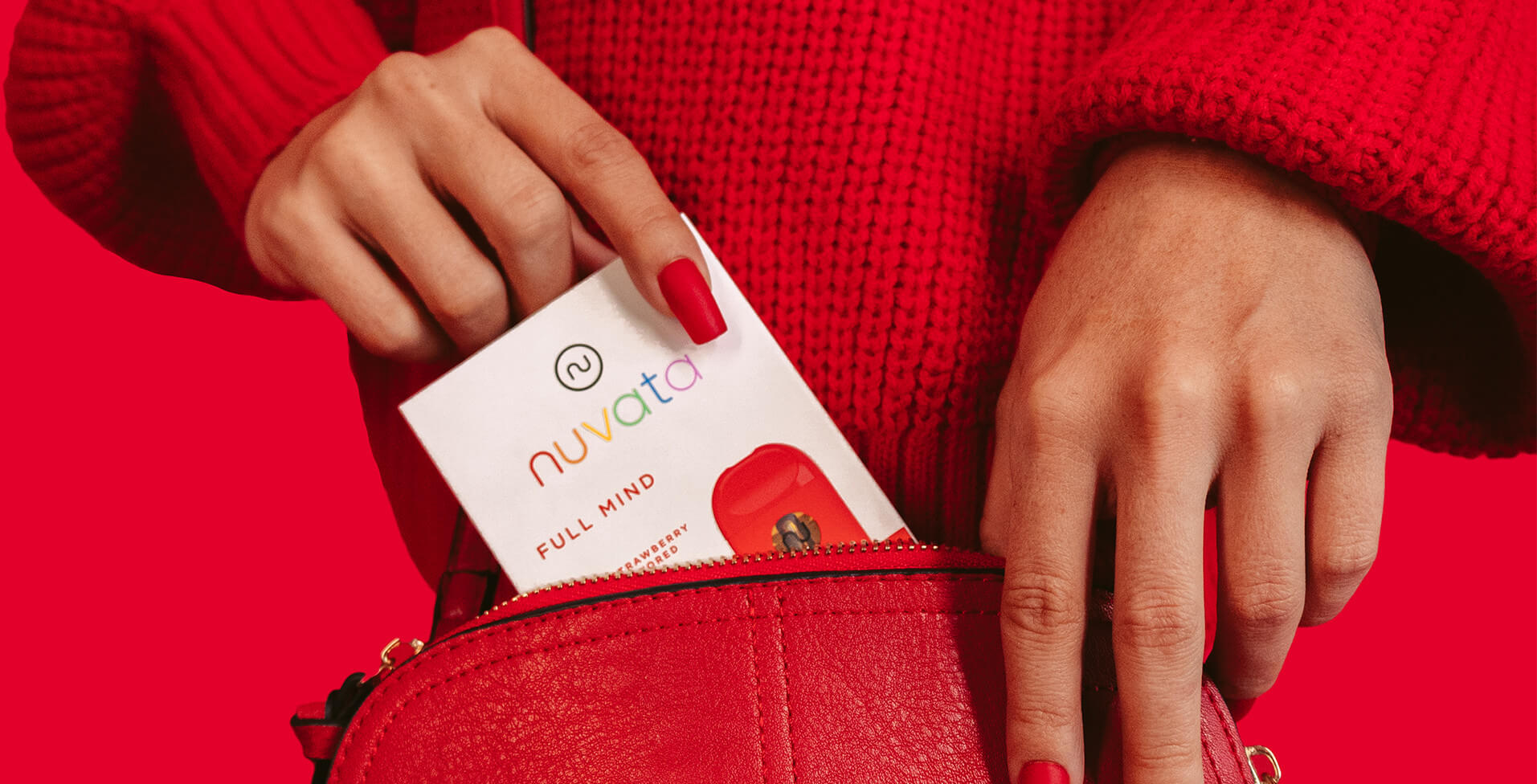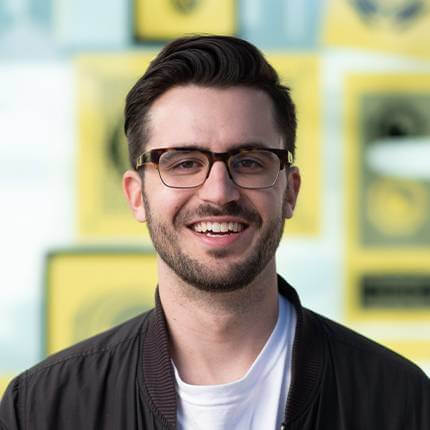 Ready to start unlocking the potential of your cannabis brand? Submit the form below and our Creative Director, Patrick, will be in touch!
Not looking to start a project? Click here to contact us instead.