Brand Strategy

Messaging

Identity Design

Packaging Design

UX/UI Design

Development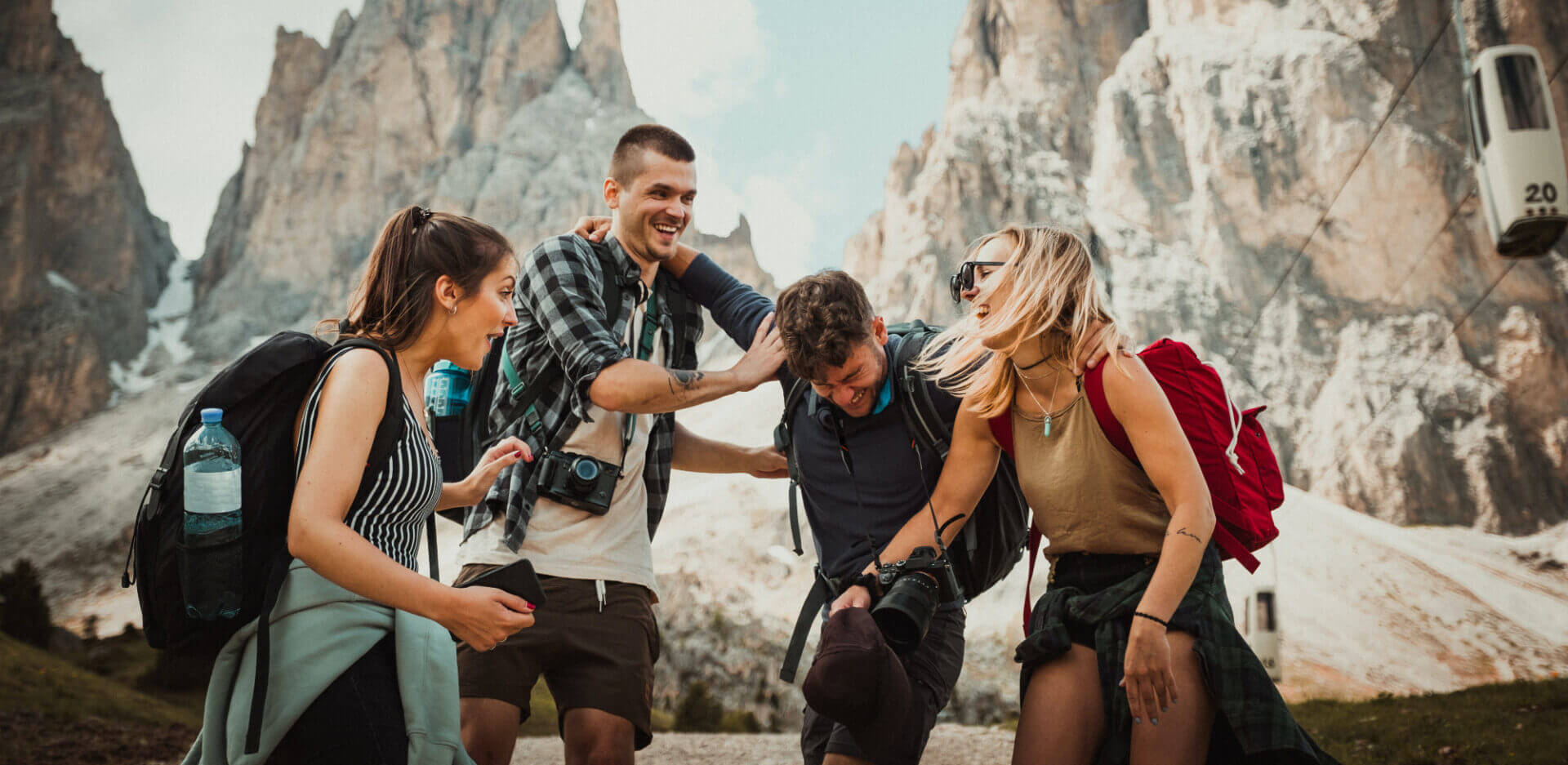 An industry pioneer ready to reposition in order to progress into an industry leader.
Since 2014, Double Delicious has been producing clean and quality cannabis products that their consumers can count on. As the next generation of the family-owned business took over, they were looking to take Double Delicious to the next level. HIGHOPES strategically re-established their foundation and evolved their identity to help take them to the top of the Washington market.
Double Delicious lacked a strong focus and direction of who they were and where they were going. As a veteran of the industry they had built valuable customer awareness but didn't understand who their customer was.
By analyzing data, we identified and repositioned Double Delicious as a value cannabis brand. From there, we evolved their entire visual direction to communicate to customers they offered the best products at the best price. 
Since the launch of their rebrand, positive response has enabled Double Delicious to expand product offerings and increase market penetration. Our contributions have helped them secure top market share positions for multiple product categories.
Branding
In order to retain existing brand awareness, we evolved and expanded their visual identity in a way that remained familiar to their core customers. An accessible and welcoming approach was taken to align with their new value brand positioning.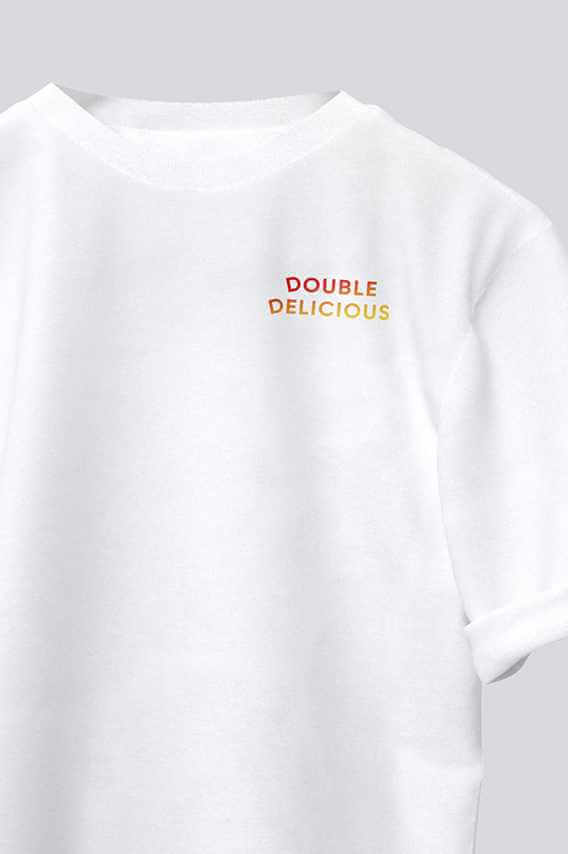 A fresh perspective and system was introduced into Double Delicious's large offering of cannabis products. Both color and iconography were incorporated to aid customers in selecting the right product, effect, and overall experience for them.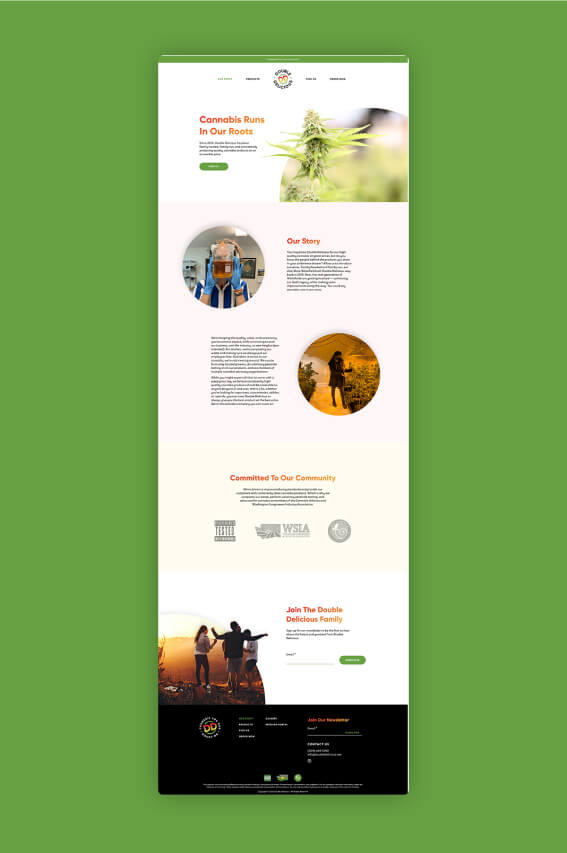 UX/UI Design & Development
In addition to expanding their rebrand into a digital experience, Double Delicious's website was designed to showcase their spectrum of products and make it simple for customers to find in stores or even order them online for pick-up.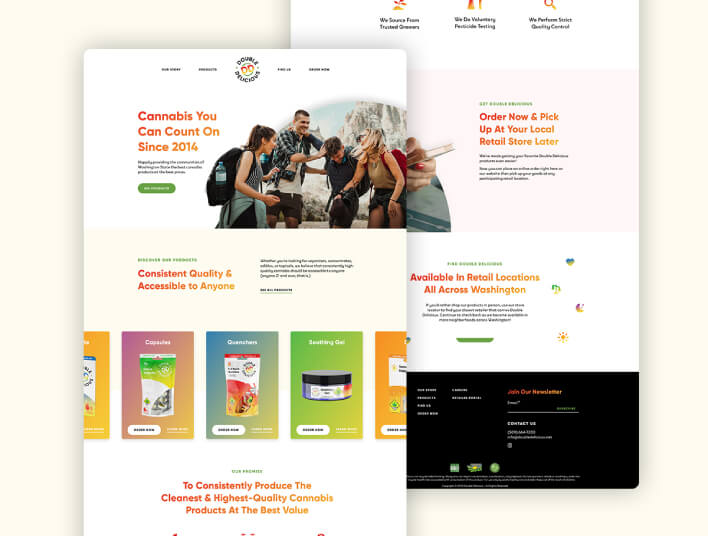 But wait, there's more! See our other projects.
Enjoy the wellness, mindfulness, and fun that cannabis can bring to life.
VIEW project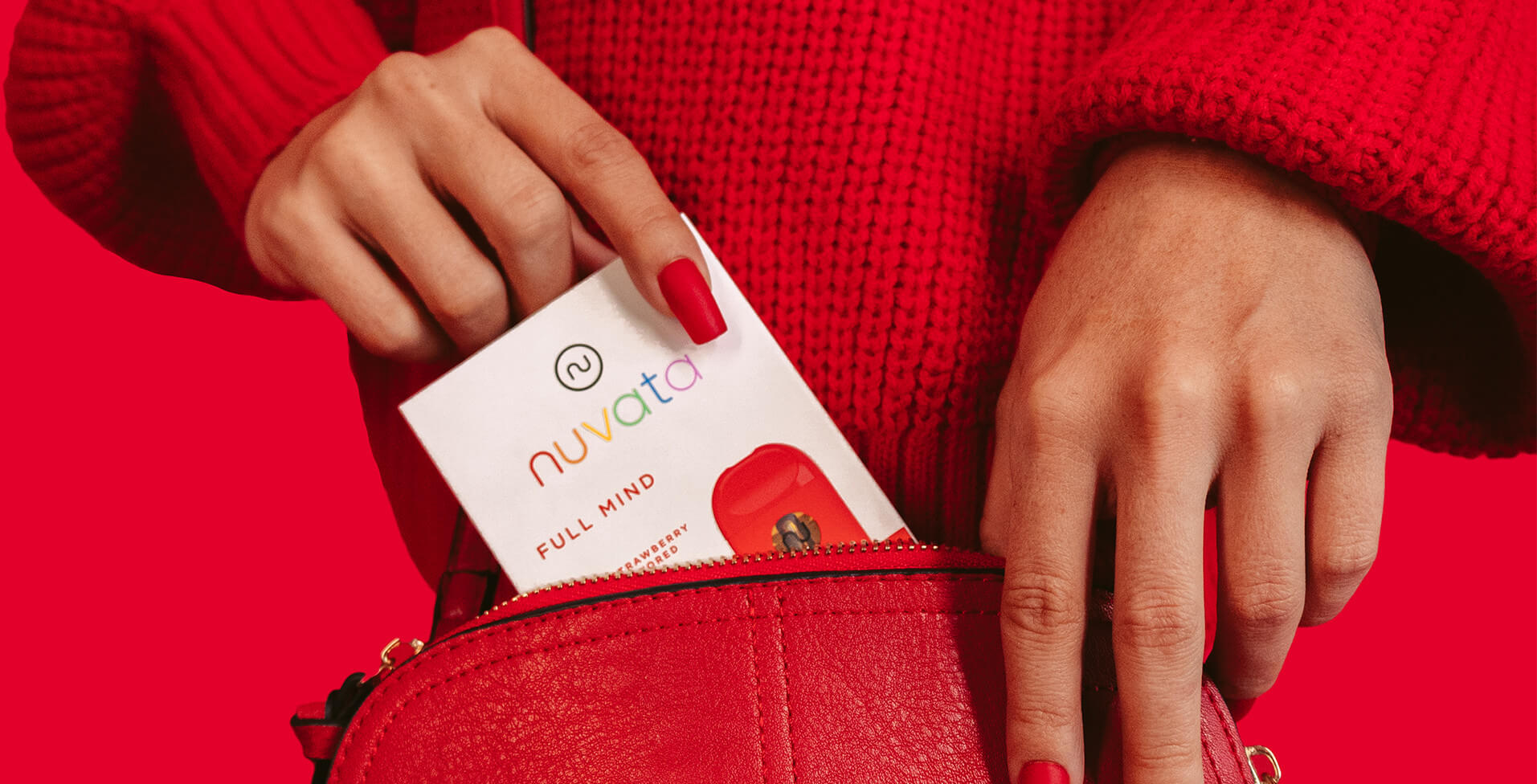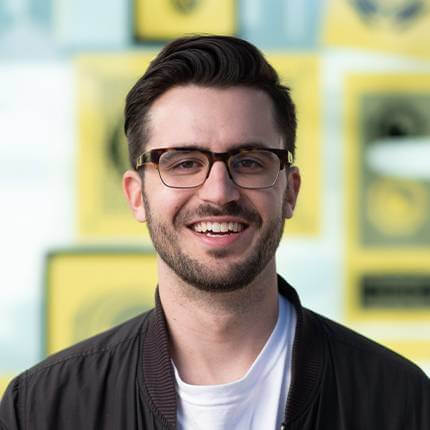 Ready to start unlocking the potential of your cannabis brand? Submit the form below and our Creative Director, Patrick, will be in touch!