The cannabis industry is one of the most competitive markets around. So, how do you make your dispensary stand out from the crowd?
One way to do it is with incredible advertising. Dispensary ads can be a powerful marketing tool if you do them right.
What Makes a Good Ad These Days, Anyway?
To create an ad that will grab attention and make an impact, you need to understand the characteristics that most great ads share. With so much competition, you can't just throw any old ad up and expect results.
Great dispensary ads often meet the following criteria:
Visually appealing
Use images and video to grab attention and make your ad stand out.
Creative
Think outside the box to create a genuinely unique ad.
Targeted
Speak directly to your target audience to ensure your ad resonates with them.
Relevant
Keep your ad relevant to what you're selling and who you're selling it to.
Actionable
Include a call to action that encourages your target audience to take the next step.
Now that you know some of the features of solid dispensary ads, let's take a look at some campaigns!
4 of the Coolest Cannabis Advertising Examples
To help you get started, we've put together a list of four awesome dispensary ads that will inspire you and fire you up (no pun intended) so you can create your own compelling advertisement.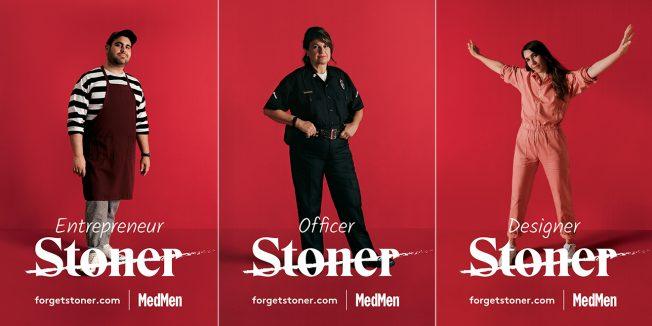 1. MedMen: Forget Stoner
MedMen is a high-end dispensary chain with locations across the United States. In 2018, it launched a $2 million campaign to fight the stereotypes associated with marijuana use.
The ad shown above is part of a more extensive MedMen campaign with the tagline, "Forget Stoner." The ads show people from all walks of life enjoying cannabis without being defined by the stereotype of the lazy pothead.
Why We Love This Ad
MedMen is challenging the negative stereotypes cannabis users have faced for far too long. The ad is also visually stunning and does an excellent job of breaking down the barriers between "stoners" and the mainstream.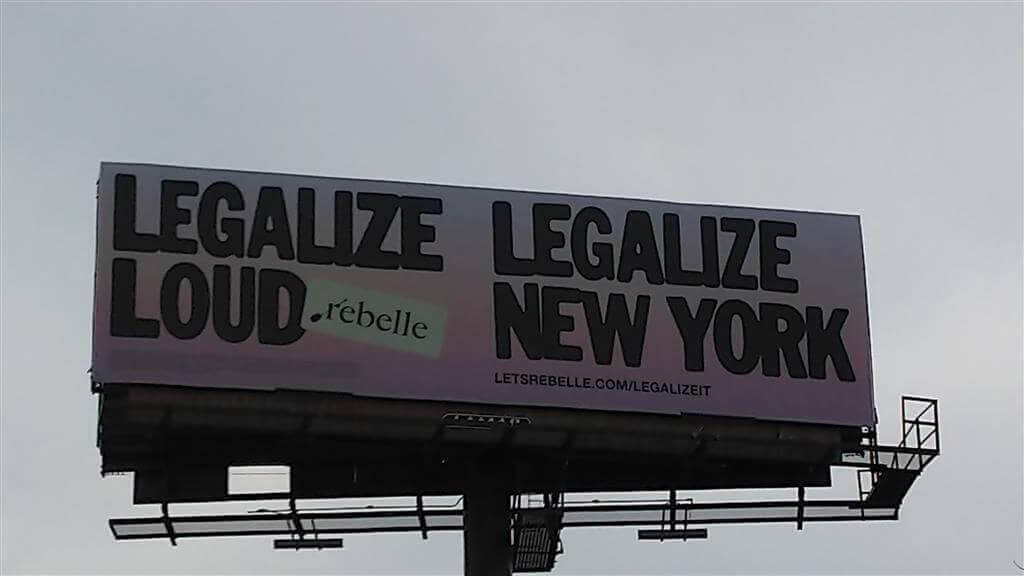 2. Rebelle Cannabis Dispensary: Legalize Loud
In 2021, Rebelle Cannabis Dispensary ran an ad campaign called "Legalize Loud" to help convince Governor Andrew Cuomo to legalize recreational cannabis in New York.
The organization placed billboards throughout the state of New York to encourage people to sign a petition that advocated for legal recreational marijuana in the state.
Why We Love This Ad
This ad is powerful because it's simple and to the point. It also does an excellent job of capturing the energy and excitement of the cannabis legalization movement.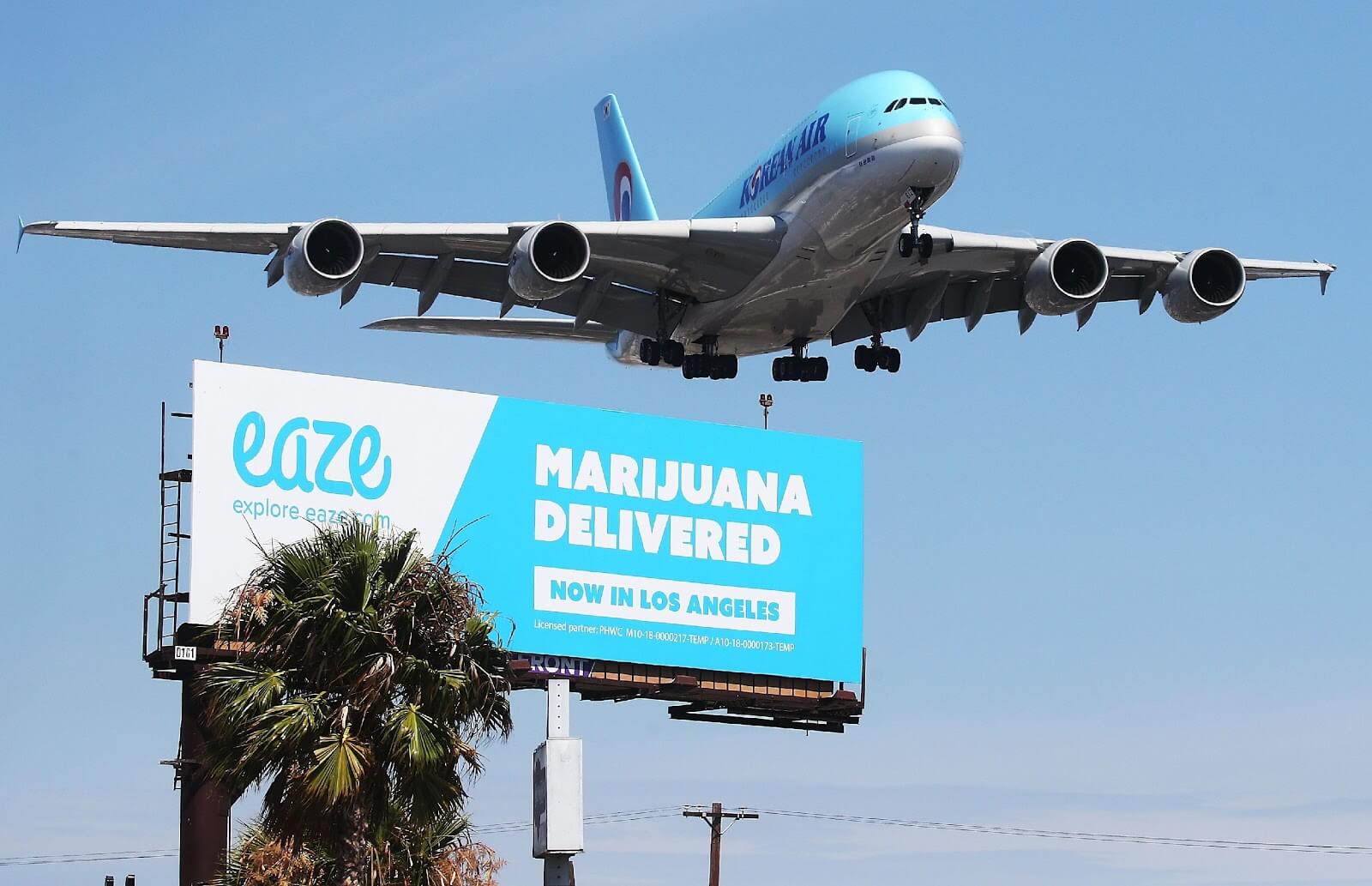 3. Eaze: Marijuana Delivered
Often, the best ads are simple and straightforward. That is the case with Eaze, a cannabis delivery service.
This billboard says "Marijuana Delivered Now in Los Angeles," and that's about it. The messaging is great because it tells people exactly what Eaze does in a very clear and concise way. Plus, the placement of this billboard next to the airport is a genius move.
Why We Love This Ad
This ad is effective because of its simplicity. It tells you exactly what the product is and how you get it — no bells or whistles necessary.